THC Remediation and Chromatography Services
Turn your CBD oil into compliant full spectrum oil (<0.3% THC), non-detect broad spectrum oil (0% THC), or expand into the food and beverage market by converting it to one of our patented powdered mixes made specifically for food or beverage applications.
Certifications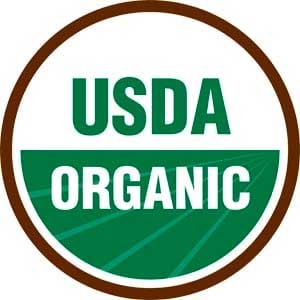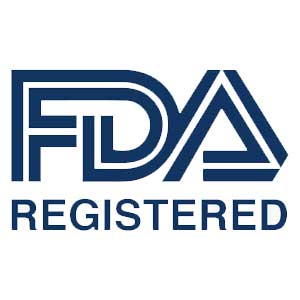 What is "Hot" Hemp?
If at any point a hemp plant or extract contains above 0.3% THC by weight, that product is considered to be "hot" and thus illegal under the 2018 Farm Bill. Once this THC threshold is reached and exceeded, the product's legal definition changes from hemp to marijuana. Of course, it's the same plant – cannabis sativa – but horticulture has nothing to do with it.
Dilution is not remediation
All that matters for the purposes of staying compliant are legal definitions set by Congress, the FDA, the DEA, and other relevant governmental bodies. These definitions and interpretations can be fluid due to ambiguity in the 2018 Farm Bill, so it is imperative to be aware of policy and enforcement changes by the federal government.
DEA's Interim Final Rule on Hemp
It's vitally important to be aware of a hemp plant or product's THC level at every stage of the process. Recent interim rules by the U.S. Drug Enforcement Agency imply that hemp extract can be considered a Schedule I drug, even just after completion of the extraction process. Legal experts are now warning hemp processors and those who possess undiluted hemp extract. At our GMP certified lab, we utilize chromatography to create THC-free products.
THC Remediation
At our GMP-certified lab, we use reverse flash chromatography to separate THC from hemp distillate to achieve a product with less than 0.3% THC, the legal limit under the 2018 Farm Bill.  
At Hemp Synergistics we offer:
Low Minimums

High Efficiency

Broad or Full spectrum Output 
Acidic Cannabinoid Remediation
Cannabinoids are naturally present in the hemp plant in their acidic form, such as CBDa and THCa. Hemp extract is usually heated in order to convert these acidic cannabinoids into their active forms, for example, CBD and THC, in a process known as decarboxylation. However, there is an increasing interest in maintaining acidic cannabinoids in hemp oil, as they have unique benefits of their own.
Normal processing of hemp oil can expose the cannabinoids to high heat and low pressure, resulting in loss of these acidic cannabinoids. However, with careful temperature and pressure regulation, we use reverse flash chromatography to separate THC and THCa out while maintaining the acidic cannabinoids.
Solvent Recovery
Our team of scientists can recover various solvents used in the extraction and remediation processes, including methanol, ethanol, and water.
Distillation
Our short path distillation system can process decarboxylated oil.  During this process a combination of vacuum and high temperatures are used to separate minor cannabinoids, terpenes and contaminants.
Extraction
With our super-chilled ethanol operating system, we have the capabilities to process dried biomass.  During this process, hemp oil, terpenoids and plant material pigments will be extracted.   
Frequently Asked Questions
How long does the entire process take?
The process lead time is to be discussed at time of quote.
Can you process my biomass/crude to a broad-spectrum oil?
Yes.
Can I just purchase broad-spectrum oil?
Yes.
What is the minimum amount of hemp biomass that you will process to broad-spectrum oil?
40 pounds.
I have crude. What is the minimum amount of crude that you will process to broad-spectrum oil?
4 liters.
What is the minimum amount of full-spectrum oil you will process to broad-spectrum oil?
1 kilogram.
Can I convert my oil, distillate or biomass to a powdered mix?
Yes. We can convert crude oil, distillate and biomass into our patented Bio-Dri, which can be used in
food
,
beverages
and
nutraceuticals
.
How much CBD loss should I expect?
It depends on the CBD:THC ratio. The higher the concentration of THC, the more cannabinoid loss you will experience. 2% THC will result in approximately 10% CBD loss. For example, full-spectrum distillate that is is 80% CBD and 2% THC contains 800mg of CBD. For distillate with this cannabinoid profile, you can expect to receive broad-spectrum distillate that contains 720mg of CBD and 0.00mg of THC. For 3% THC, expect 15% CBD loss. After receiving your cannabinoid potency CoA, we will send you an estimate on your predicted CBD loss.
Does my company have to pay for the lab testing?
We require that you send us a cannabinoid potency test from an accredited third-party lab as the first step of the process. Hemp Synergistics will pay for the cannabinoid potency test that takes place after processing to broad-spectrum oil.
If the customer would like to expedite the lab testing process, expedited shipping or rush-order lab testing is available at an additional cost. We can also use a 3rd party laboratory of choice.
Why Use Hemp Synergistics Extraction and Remediation services? 
First, let's clarify the difference between "extraction" and "remediation".  
Extraction is the process of removing the bulk of the oil, fats, and cannabinoids from the plant material.  
Remediation is defined as any method that eliminates or diminishes the level of the THC cannabinoid from hemp-derived items and concentrates to stay within legal compliance.  
Recently a federal appeals court declared that although hemp and all its extracts are legal under the Farm Bill of 2018, if at any time during the entire extraction/production process the product goes "hot" (over the legal THC limit of 0.3%) technically the producer could receive significant fines or be subject to closure. Most producers today are in fact unable to determine if they are exceeding federal limits. 
What makes Hemp Synergistics one of the top remediation services in the U.S.?

 
Innovative U.S.-based Hemp Synergistics is a leader in the field of THC remediation at all levels. From our manufacturing employees, researchers, scientists, and business team right up to a Fortune 100 CEO at the helm, we have decades of experience, detailed expertise, and an unparalleled dedication to get the job done right…the first time. Our goal is total customer compliance and satisfaction! 
Extracted CBD oils (crude and distillate) are inherently "hot" as levels of THC tend to spike during the extraction process. These extracts are concentrates so the THC levels are well above the legal threshold. To be fully compliant the extracts cannot exceed the 0.3% measurement.  
Hemp Synergistics' THC Remediation service is the premier, high quality and cost-effective solution to staying 100% compliant…100% of the time. Our innovative technology and constant process monitoring using reverse flash chromatography and other professional equipment keep your product compliant, always. We provide our valued customers the highest quality remediation service to ensure they develop only top-quality CBD with non-detectable levels of THC. 
We can convert your full-spectrum distillate to a THC-free (0.00%) broad spectrum distillate.
 
2. Why are remediation services necessary? 
Ever since the Farm Bill of 2018 hemp-based producers have been searching for easier, less expensive, and more efficient methods to produce their extracts while remediating the largest amount of THC as possible. The problem has always been that keeping as much of the cannabinoids as feasible has always meant that the measured amount of THC rises with the separation, clearly an unwanted outcome.  
Experts estimate the majority of hemp product out there is "hot" with some putting that number at 80% or more. This means there are millions of gallons of CBD oil with elevated amounts of THC, and this poses a serious threat to those producing, harboring, and distributing these extracts (pretty much everyone in the CBD market). Audits by authorities could result in large scale confiscation, demands to destroy the product, fines and even incarceration. Yes, remediation IS necessary!
 
3. Why pay for these services when the likelihood of going out of compliance, receiving an audit, or being found with "hot" product over the legal limit is quite low? 
Although the chances receiving an audit by the authorities are slim to none, those charged with the responsibility of keeping their companies in continuous operation and in compliance are accountable and should take this responsibility quite seriously. Failure to safeguard by not remediating their hemp extracts can cause any number of legal headaches and maintenance problems while subjecting their firm to financial and other undesirable punishments.
 
4. Can't we just dilute our distillate our extract and keep the THC below the legal limits? 
Dilution is just the process of mixing the crude CBD with another compatible oil to reduce the total THC content below the legal level in the finished product. It may seem like an inexpensive solution however it will reduce all the cannabinoids proportionally and makes it impossible to eliminate THC completely. In addition, dilution makes it difficult to increase CBD concentration levels in products. 
Hemp Synergistics remediation services are dedicated to retaining as much of the original cannabinoids as possible while keeping the extract below the legal limits and removing all THC content.
 
5. There are several other well-known remediation solutions for THC out in the market including innovative technologies coming out every day.  Why does Hemp Synergistics choose to use reverse flash chromatography as their mainstay technology? 
Hemp Synergistics uses reverse flash chromatography, one of the most elite modern methods, to remediate or separate THC from the extracts during the production of hemp-based products. This ultra-modern technology uses pressurized gas to achieve molecular separation of THC at a faster rate in comparison to legacy gravity column chromatography.  
In layman's terms, Hemp Synergistics is using cutting-edge technology to best effect by removing up to 99.9% of THC from CBD extracts. This is an amazing feat considering the difficulty of removing all THC without destroying the very benefits of the cannabinoids so sought after by manufacturers and their customers to stay compliant with all government and state laws.  
6. It has been said that the best new remediation technology is totally "solventless." Why doesn't Hemp Synergistics use "critical fluid CO2 chromatography"? 
Innovative technologies could someday be the solution to lowering costs and have other attractive features however presently there are significant drawbacks. 
This whole "solventless" mania was created years ago when the CO2 users tried to show an advantage over other systems. Solvents, like methanol and ethanol, are easily removed and easily assessed.  
Frequent failures, constant upkeep and extremely prohibitive costs are some of the problems along with requiring much larger batch sizes that preclude R&D and special orders while mixing distillates from several clients which could result in breakdowns, significant delays and even loss of product.  
The best answer is usually the simplest. Hemp Synergistics is using the "gold standard" of remediation technology that has been time-tested and produces the most reliable results on the market today.   
7. How does Hemp Synergistics remediation services ensure 100% compliance for us? 
Hemp Synergistics is committed to delivering the best remediation services for your company. We submit all products to industry-best and certified 3rd party lab testing and full panel Certificate of Analysis (CoA) verification. Hemp Synergistics provides professional THC remediation services to deliver 100% compliance while providing the purity and potency that you expect from a world class operation.  
As you can see, not all THC remediation services are the same! THC remediation is a crucial step in the production of hemp-based products as law enforcement is looking for THC content at the state and federal level. Make sure your products remain 100% compliant by subscribing to the Hemp Synergistics THC remediation services. 
Do you know the percent of THC is in your final product? Don't take chances! Hemp Synergistics provides full quality assurance and R&D cannabinoid testing services so you can be confident that your extracts meet all state and federal requirements for THC levels.