A THC Rapid Field Test Kit that gives law enforcement an easy-to-use tool to distinguish hemp from marijuana in less than five minutes.
This device provides an identification and semi-quantitation of Delta-9 THC and Delta-9 THCA in plant material. The technology works on a patented chemical test that can be easily administered in the field. The product is scheduled to be available for sale Fall 2020 and is expected to be priced similarly to non-discriminatory field test kits used regularly by law enforcement.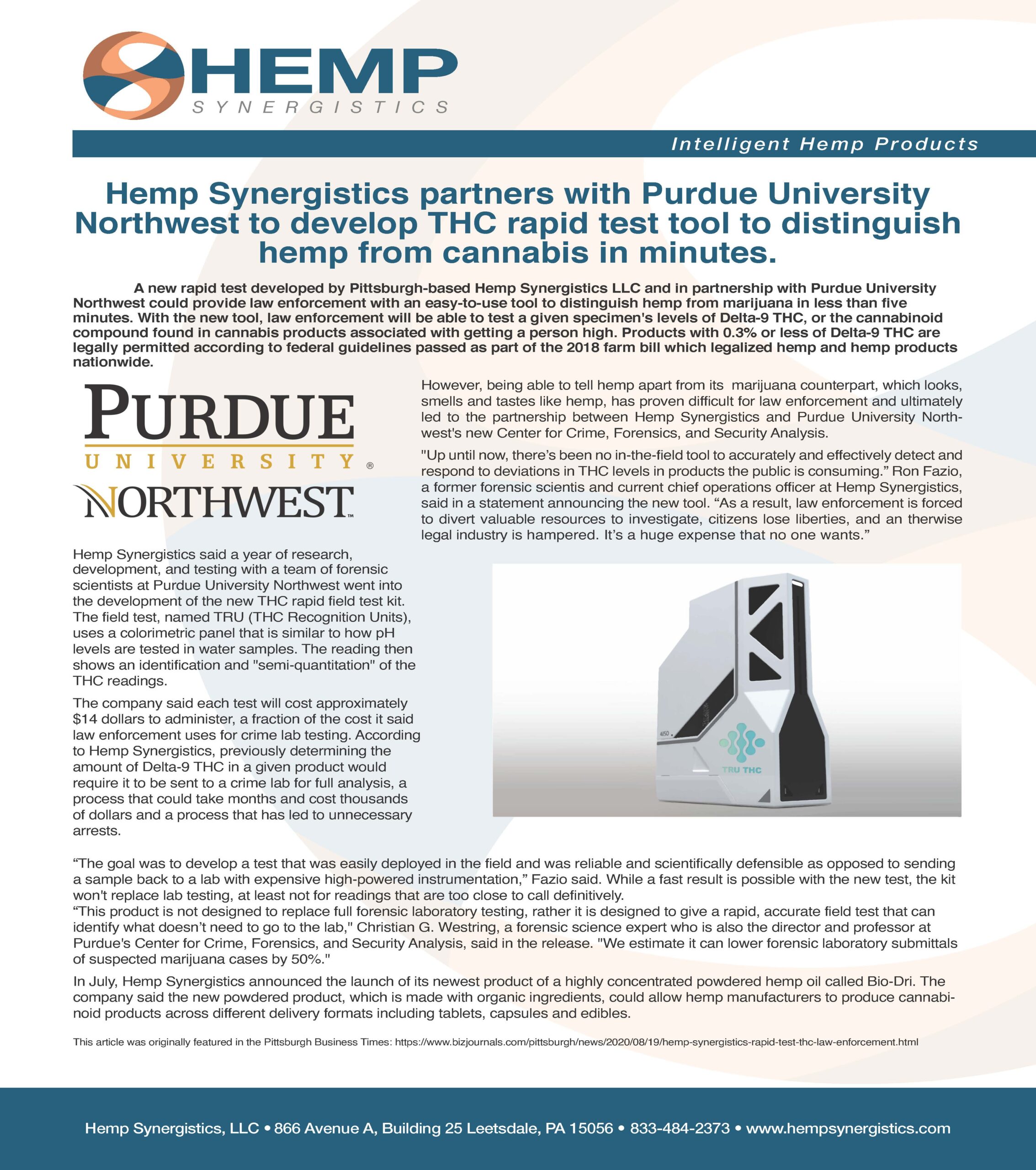 Hemp Synergistics partners with Purdue University Northwest to develop THC rapid test tool to distinguish hemp from cannabis in minutes.
Contact Us to Learn More