Formulation Chemist Intern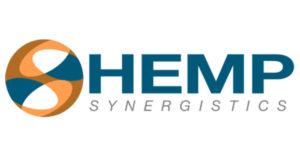 Intelligent Hemp Products
Job Details:
Company: Hemp Synergistics, LLC
Title: Formulation Chemist Intern
Expected Hours Per Week: 30
Expected Timeframe: Start date 6/15/20 through 8/28/20
Job Description:
The Formulation Chemist Intern reports to the Chief Operating Officer and Formulation Chemist and is a key member responsible for processing hemp distillate into high-quality products in an GMP environment. The Summer Intern will be trained in the following areas: Allergen Awareness, Health and Safety, Distillation, Winterization, Filtration, Chromatography, and other production and analytical techniques.
A key to the success of this role will be a strong commitment to work, communication, and teamwork.
Responsibilities:
· Responsible for the daily operation of highly technical and sensitive laboratory equipment
· Participating in daily communication meetings to discuss/plan production, health and safety, and other topics
· Actively participate in maintaining and improving the health and safety of all employees
· Collaborating and working cross functionally with all areas of the business
· Assortment planning, buying and inventory management
· Leverage scientific training and knowledge to drive initiatives
· Create a culture of innovative and disruptive thinking – be a thoughtful risk taker
Requirements:
· At least 2 years into a 4-year Bachelor of Science degree in Chemistry, Biology, Geology or related field
· Ability to safely and successfully perform the essential job functions and maintain regular, punctual attendance
· High level attention to detail
· Ability to maintain detailed documentation
· Ability to assist in research methods
· Support production when needed
· Applicant must be legal to work in the United States
· Ability to lift 50 pounds, stoop, and remain on feet for 8+ hours per day
· Able to utilize ladders and stairs
· Proficiency in basic computer applications, such as Microsoft Office
· Excellent written and verbal communication skills
· Must be able to work collaboratively with all colleagues