Cannabis education is an important topic that is becoming increasingly vital for physicians and many others. With the ever-increasing legalization of medical cannabis in many states and indeed around the world, more and more people are using it to treat various medical conditions, some even life-threatening. As a doctor, it is important to be as informed and up-to-date about this growing trend as possible to provide accurate information and guidance to your patients about its potential benefits and risks.
One of the key cannabinoids is called cannabidiol, or CBD. This specific compound has been shown to have some beneficial effects on conditions such as inflammation, pain, and anxiety but there can be potential negative side effects that need to be considered when conversing about cannabis use with patients. We do know that it can interfere with certain medications, so care is required.
As a health professional it is critical that you stay informed through the latest research as you would for any medication being prescribed. Knowing about the latest research helps you to provide accurate information to your patients. Scientists are still studying the endocannabinoid system and the effects of various cannabinoids to help patients make informed decisions about using this drug for medical purposes.
We here at Hemp Synergistics and the cannabis industry in general are eager to provide the most up-to-date cannabinoid technology for you and your patients in the interest of providing the most effective medicine conceivable.
The Key to Understanding Cannabinoids is the First Step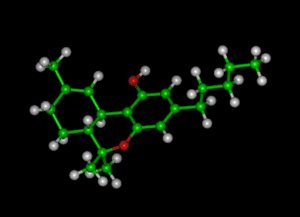 We believe that education is the core of understanding the endocannabinoid system. Too long ignored due to its Schedule 1 status, the last 20 years has seen an explosion of reviews and information about the benefits of cannabinoids such as CBD. Health-conscious patients have moved ahead of many of their own physicians in researching and using cannabinoids, whether legal or not. These are people seeking the most effective treatments even if it means exposing themselves to possible legal action including incarceration.
Clearly many can see the benefits of cannabis even if many others cannot.
We feel that doctors should take time to explore and understand what many of their patients already know. It is only through factual education that all members of the cannabis community can achieve the amazing potential of the plant that has so much to offer.
You have thoroughly studied the eleven systems in the human body and have a deep understanding as a health professional. We'd like to introduce the twelfth system in the human body, universally known as the endocannabinoid system (ECS).
One of the primary reasons the ECS has had such little study was the fact that the marijuana plant was illegal at both the state and federal levels for various reasons, but this is changing with the legalization that allows for in-depth scientific review and actual medical studies on this mysterious human system.
Think of this as your own personal cannabis education. Nothing to be lost, everything to be gained. Let's jump right in!
What is the Endocannabinoid System?
All humans have an endocannabinoid system (ECS). Its primary function is to promote homeostasis or balance in the body. This ECS has a variety of functions such as controlling metabolism or mood. The system consists of CBD receptors which bind to cannabinoid compounds in cannabis including CBD.
The Handbook of Experimental Pharmacology research shows CBD acts on receptors that regulate neurotransmission and can affect the body's pain perception. This may very well account for the efficacy of the cannabinoid and help explain many of its unknown beneficial qualities.
There can be no doubt that CBD and other cannabinoids have become a popular alternative treatment for pain in place of opioids which have high rates of addiction. The Handbook of Experimental Pharmacology describes a connection between these pain receptors and many practitioners have begun understanding this while looking more closely at the effects of CBD and other cannabinoids as they wish to move away from pharmaceuticals for pain management into a more all-natural alternative, particularly as patients themselves have been asking for just such a change.
Let's start with the contention that the cannabis plant possesses a great deal of different molecules and many are beneficial to humans and animals.
There are more than 100 cannabinoids found in cannabis and most of them seem to have some benefit, whether to humans or animals or agriculture or even construction. Each of these cannabinoids can create radically different results when used randomly however the true medical value of marijuana is in how it affects each unique patient and whatever they may be needing or seeking.
Cannabinoids can absolutely be tailored to any specific needs. Indeed, one of the most famous medical cannabis patient advocates on the planet is constantly refining the specific types and doses of each patient to ensure maximum benefit with minimum side effects. This trial-and-error approach is the standard for pharmaceutical drugs and helps highlight the differences found between individuals.
We all know chemotherapy can be extremely effective against certain kinds of aggressive cancers and other afflictions. By the same token chemotherapy can have mild to devastating side effects depending upon the individual. Differing cannabinoids have shown excellent results with patients.  Increase in hunger allowing for better nutrition, ability to handle harsh side effects as an all-natural sleeping aid, increased calm and wellness are huge factors when fighting deadly afflictions to help patient to try to live a more normal life in terms of how they feel both mentally and physically.
How to Choose the Right Cannabinoid Combination
We're here to help people from all walks of life and that can be best accomplished by educating doctors on the many benefits of cannabis. There will be radically different results when using a randomly chosen cannabis product rather than a product that's tailored to meet the needs of the patient.
In a simplistic manner cannabis can produce both positive and negative results. A patient needing an inducement to sleep won't react well to a cannabinoid that increases their hunger just like a patient needing the effects of cannabis to lower the incidence of grand mal seizures may get unwanted effects of paranoia, drowsiness, lethargy, fatigue, dizziness instead of the desired feeling of wellness.
The chances of a doctor knowing the right combination of cannabinoids and other treatments to effectively treat must be predicated upon their understanding of the best uses and effectiveness of certain cannabinoids and the chances of success in matching the patients best needs skyrocket with just basic knowledge of cannabis itself. The results can be life-changing!
Personalization matters. Education matters. We're here to foster and promote cannabis education to health care professionals to help match customers with products that meet those end user needs. Our job then is to produce high-quality products with specific potency, that provide the best possible treatments to help people and, above all, assure quality and purity in every remedy.
Remember, cannabis contains over 100 cannabinoids, most of which have been scientifically shown to provide widely different benefits to humans. As health experts, we also need to know the differences in patients in terms of THC tolerance, physical condition, unique and fluid medical situations, patient settings, and the gamut of the human experience.
How Education Assists Health Professionals and Patients.
Medical cannabis education is just as important as pharmaceutical education, particularly considering the back-to-basics, plant-based treatments so eagerly sought by naturalists, particularly over the past decade.
With the ever-increasing numbers of states in the U.S. permitting medical marijuana research, testing and patient use, there seems little doubt that within a few years the entire population of the country will have legal access. Around the world nations are normalizing cannabis usage and many doctors and scientists are realizing the benefits in treating many maladies, particularly those which have traditionally prescribed pharmaceuticals that can have slight-to-severe negative side effects.
These doctors are looking for the relief for their patients without those harsh side effects and plant-based solutions such as cannabinoids are becoming more and more prescribed, and for obvious reasons.
A lot of patients are asking, "if I know about it, how come my doctor doesn't know?" It's time for all medical professionals to put aside their preconceived notions of marijuana and simply explore its possibilities in the name of medicine and humanity.
It is with this in mind that Hemp Synergistics listens and learns from medical professionals as they are the ultimate sounding board to constantly improve our products for end users. Our scientific team is dedicated to learning more about the benefits of cannabis to help others to find the best all-natural solutions available.
Many doctors have had some exposure to cannabinoid technology in their professional careers however there are many more doctors who have little to no knowledge of the benefits of medical marijuana. We truly believe doctors need to educate themselves about this ever-expanding knowledge and we stand ready to educate, elucidate and assist physicians and others.
What we are advocating are health professionals who can view cannabis as a possible alternative to pharmaceuticals. This all-natural plant is renowned for its LACK of palpable side effects, making it a much safer treatment to use when searching for the right combinations to aid the sick and infirm.
How can each of us Maximize Benefits of Cannabinoids?
We all know chemotherapy is one of the most harsh and invasive treatments any person can endure. It's a fine line physicians must walk to continuously try to hit a moving target while doing the least harm.
Hemp Synergistics is at heart a medical cannabis company, and so we are constantly seeking new cannabinoid permutations to alleviate the misery that can result from this type of treatment, but we can't do it without your help.
Cannabinoids are NOT without side effects, so it is imperative to use a trial-and-error process. An increasing  core knowledge of cannabis benefits and deeper understanding of the side effects supports the patient exponentially.
The needs of a patient undergoing chemotherapy differs greatly from a patient with a sleeping disorder. Cannabinoids that help the cancer patient may not be beneficial to a sleep deprived patient needing a feeling of restfulness and homeostasis, not side effects of disorientation or inability to think clearly. Each may need a different cannabinoid or combination that addresses their symptoms.
Like finding just the right pharmaceutical remedy or the right combination of drugs to treat specific affectations, so too is the trial-and-error practice of finding the correct cannabinoid or combination works along with your own proprietary drugs and other ingredients.
New hope is shining bright right now. Imagine a very young patient experiencing life-altering grand mal seizures, needing to take pharmaceutical medications that create brutal side effects. We've seen just such patients turn their lives around by using cannabinoids in proper dosages in combination with other drugs and we encourage all medical professionals to study all possible patient benefits.
Because getting back to feeling "normal" is the most precious part of life.
Now THIS is truly medicine, reaching back to its very roots of the Ancient Greeks, the way medicine was always meant to be, just a physician and a patient searching for the right solution that best serves.
White Labels and Custom Formulations Create Real Benefits: Hemp Synergistics and You
Imagine being able to custom formulate the specific types and dosage of any cannabinoid combination you designed. Our scientific team can assist in adding your own proprietary ingredients to complete your design to create a white label with your own name and medical practice right on the label.
You control precisely what is ingested and its purpose while patients take comfort their own physician has had a hand in this formulation. It's like having your own pharmaceutical company that only makes all natural, sugar free, vegan ingredients and the temperance of how each remedy affects another.
This is the new direction of cannabis plant-based medicines. The more you know, the more confidence you can have to assist your patients with all-natural relief from pain, discomfort, and other symptoms. You can adjust your own white label treatments to find the right combination and add ANY new proprietary ingredient and cannabinoid combination to your white label collection.
The Hemp Synergistics cannabis experts will be attending the most popular cannabis convention in the U.S. this year in Las Vegas, November 15-18. We encourage you to come out and meet our team. Let's mesh our synergies to produce your own white label and custom formulations!
Reach out to us today and we can chat at MUBizCon about all things Cannabis! Feel free to reach out with questions, concerns, and plans and let us know how Hemp Synergistics can help with your ideas!