Every really great idea looks crazy at first. They originate as something new, different, even a bit edgy, and always seem to push the envelope just a little further than the competition. That is exactly what makes them great products, ones that fulfill a missing need in a way that has never been tried before.
CBD and other cannabinoids have been around for decades, used in various forms such as tinctures, salves, balms, edibles and even beverages. Companies within the cannabis space with enormous foresight often lead the charge as they look for the next "new mousetrap" to capture a market share.
Why is Hemp Synergistics a great partner for new ideas?
Most modern innovative ideas don't originate in a vacuum, they are the result of combining ideas, customer needs, lab research, marketing predictions and much more. What firms really need is a sounding board with experience and expertise in precisely the area they are contemplating a new product.
Recognize the Problem
Provide the Answer
Monetize the Solution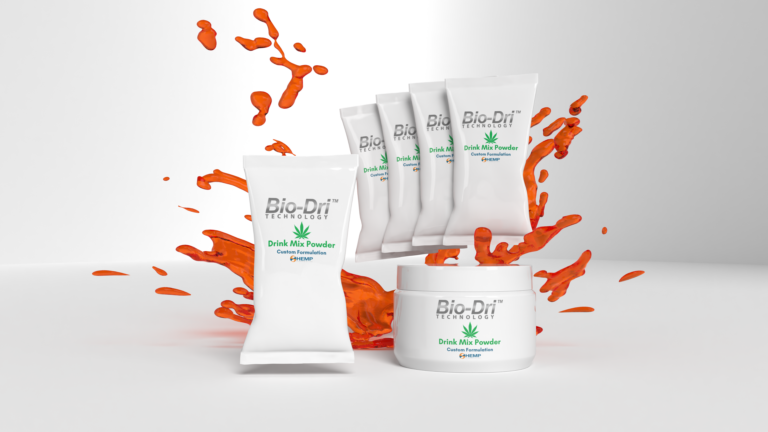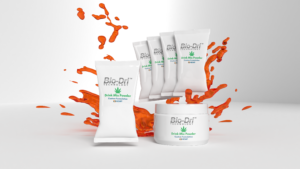 Let Hemp Synergistics be your sounding board by allowing us to thoroughly examine your idea from all angles to determine proper design, application, manufacturing process and to oversee the process from start to final product to ensure its' quality, accuracy, purity, and safety for your hemp-based product.
We concentrate on producing your idea to perfection so you can concentrate on what you do best, finding the right product appearance, sales locations, and advertising to find the right market niche.
The main reason great ideas fail is that the originators did not get fully behind the idea enough to bring it to fruition. It is not just having an excellent product; it is your faith and unwavering confidence it will work. The goal needs to be bigger than yourself and Hemp Synergistics is here to support you each step of the way by turning your idea into a tangible reality.
Hemp Synergistics can help you produce new edibles, beverages and topicals. Whether you are looking for a specific product or a line of products, Hemp Synergistics has all the experience and expertise needed.
Hemp Synergistics Offers Topical Balms, Salves, and Soaps!
The CBD market for topicals can appear overcrowded and extremely competitive, but our experience shows us that great ideas that solve customer problems with safe, effective, and affordable products are highly likely to be a success if managed correctly.
Here is a notable example of how Hemp Synergistics collaborated with a firm to produce an impressive line up of  effective products:
DermaTerra: The very real needs of a plastic surgeon's patients fused with the Hemp Synergistics team to form a unique CBD-based recovery collection was the start of a successful wellness kit. This remarkable all-in-one set of specialized tinctures, gummies, recovery creams and soaps represent every plastic surgeon's dream come true. These innovative products combine to promote mental and physical health in the form of wellness, pain control and soothing balms and gently cleansing soaps and have captured the attention of plastic surgeons and their staff to become a mainstay preparation for both pre- and post-surgery needs in some of the most prestigious addresses in the world.
CBD Beverage Manufacturer searches for a Solution
Cannabis giant Curaleaf CEO Boris Jordan recently predicted that the beverage market is destined to become 50% of the entire cannabis segment within the next 5 to 10 years. While that is great news, it also means that any company wanting to establish a major share of that market would need to get themselves positioned as soon as possible and ride the crest of the wave to financial success.
The folks at Circus Cannabis listened carefully and understood this crucial timeframe within the CBD-infused beverage market and determined a new hemp-based Delta-9 THC fruit beverage had the best chance to achieve the kind of sustained success they sought.
But the conundrum they faced was unlike any other they had encountered. This firm already had a significant piece of the CBD and THC markets with their successful products including edibles and premium CBD products, but they needed a THC beverage with strong advantages over the competition.
While Circus Cannabis already had a good line up of unique beverages, they were still searching for that "new mousetrap" of a stunning new beverage that would take them over the top. They were seeking that dynamic beverage to add to their label that would win over loyal customers, all in a crowded market filled with a myriad of choices.
One Beautiful Summer Day in Pittsburgh, PA
The people from Circus Cannabis attended the recent Pittsburgh Cannabis Festival to check out the competition and see what new products were coming on an extremely competitive market. They happened to stop by the Hemp Synergistics table and were astounded to see the solution they had so eagerly sought.
They tried the new Ital water, Hemp Synergistics' innovative CBD-infused water with patent-pending all-natural Bio-Dri™ powder. Impressed by the taste and super efficacy of Ital water, the Circus Cannabis group took an instant interest in the best CBD delivery system in the world. Soon they realized they already had the solution to their new dynamic drink line right in front of them.
In addition to energy and power drinks, Circus Cannabis had already invested heavily in their own beverage technology and manufacturing plant however the hemp-based Delta-9 they sought to use would have come at a high price tag if they were to develop their own extraction methods and trained their lab personnel in perfecting a new technique to make the cannabis oil water soluble.
Instead, they leveraged the knowledge and expertise of Hemp Synergistics by infusing their new fruit drink with Bio-Dri™ and created a best- selling beverage that has enhanced their entire product line up.
The timeline was incredibly fast however and in just a matter of weeks they had fresh samples of their groundbreaking brand-new hemp-based Delta 9 THC fruit drink in hand! Not only did it meet and exceed all their expectations, but they also correctly envisioned a new line of beverages that could capture a huge portion of the beverage market.
Circus Cannabis is a notable example of the power of Hemp Synergistics to provide the solution to your custom hemp-based formulations. What great ideas do you have today?
Why Hemp Synergistics?
All manufacturing at Hemp Synergistics takes place under the watchful eye of our world-class scientific laboratory and remediation team. They guarantee the accuracy, purity and safety of all hemp-based products and ingredients. This takes the guesswork out of the ingredients and the process.
Whether you are new to the market, or your company is firmly established, Hemp Synergistics can help you produce your own white label brand or custom formulation in no time at all!
Here is Your Opportunity!
Gold Medal winning Olympic Hockey Coach Herb Brooks once said, "Great moments are born from great opportunity."
Your great moments occur when your ideas finally come to fruition and land in the hands of delighted consumers. Hemp Synergistics is your great opportunity. We have the detailed knowledge, decades of staff experience and expertise and the foresight to envision a fully finished hemp-based product.
Custom Solutions are Fast and Easy
Here is yet another example of the power of Hemp Synergistics to help design, create and produce incredible cannabinoid custom formulations for our valued customers:
Ital water: The brainchild of a well-known cannabis activist and patient advocate combined with the expertise of the scientists and researchers at Hemp Synergistics, Ital water is a CBD-infused beverage that has burst on the scene in the Netherlands. An all-natural, taste and odor free solution for patients in that nation, Ital water has been a tremendous success as a wellness drink that provides unheard-of effectiveness and is poised to capture a large segment of the CBD market all over Europe.
From small beginnings come great things. This has never been truer than today. Hemp Synergistics is dedicated to bringing your idea to fruition. Get behind your idea and we will make it happen together!
Want to Know More?
Great! We invite all your questions and ideas, whether it is an ingredient or product already in the Hemp Synergistics line up or to help you design and create your very own custom white label product.
Learn more about white labels: https://hempsynergistics.com/white-label-custom-formulation/
Learn more about Bio-Dri™   https://hempsynergistics.com/bio-dri-broad-spectrum-powder/