Consistency
Reliability
Validity
Accountability
QUALITY
The cornerstone of every strong company is built on QUALITY. There is no substitute.
Let's face it, as time passes, every growing company discovers their fledgling industry constantly evolves to become more uniform and consistent and so they must adapt or perish.
Consistency is making sure every system is as consistent as possible.
Eventually government becomes more familiar with the products and inner workings and starts to hem in the entire industry, exerting their influence through regulation and oversight.
In the beginning these recent changes are helpful not only to consumers but to the very industry itself. However, over time tighter and tighter regulations and ever more sophisticated consumers eventually force out those firms unable to provide this consistency. A
This trend is just as true for the cannabis space as it was in the past for food products, medicine, cars, aircraft, clothing, home building, even amusement parks and about anything else conceivable.
Reliability is maintaining the level of quality over time.
Reputations in the cannabis industry are being built on their reliability right now. The adage that firms standing still in today's market watch innovative firms jet past and eventually succumb to obsolescence has never been truer. Maintaining visible reliability is essential. The real question is the commitment to maintaining that reliability.
It used to be producing a superior product would keep you in front of the competition but in 2022 standing still means perishing as a company. Continuously seeking out strong products, streamlining operations and providing top quality across the board is essential to consistently win.
Validity is the accuracy of a measurement (do the results represent what they are measuring).
Many firms believe that expensive and highly technical equipment is simply plug-and-play. It is not long before they discover the hard way that it requires top notch researchers, scientists and lab technicians trained and practiced to the highest degree with strong expertise and experienced enough to pull off such complicated processes in the most delicate manner.
Accountability is the acceptance of responsibility.
One thing is certain. Modern technology jumps in leaps and bounds and any CEO wanting to keep up with the competition knows exactly what is required. Only the best will last.
We all know the adage "The Buck Stops Here." The CEO or executive level professionals hold the ultimate responsibility for everything that occurs in that firm, whether it is a success or failure depends on their judgement.
Executives make decisions daily and one of the most important in the cannabis industry is whether a remediation service is needed in the first place and, if so, which service will be chosen and why?
There is a time-tested formula for success. The question is whether your firm is reactive or proactive. There is no margin for error in the dog-eat-dog world of the cannabis industry. Not every decision is clear-cut, often it can be a crapshoot, however savvy and successful CEOs use every bit of information available to them in a system to make fact-based and informed decisions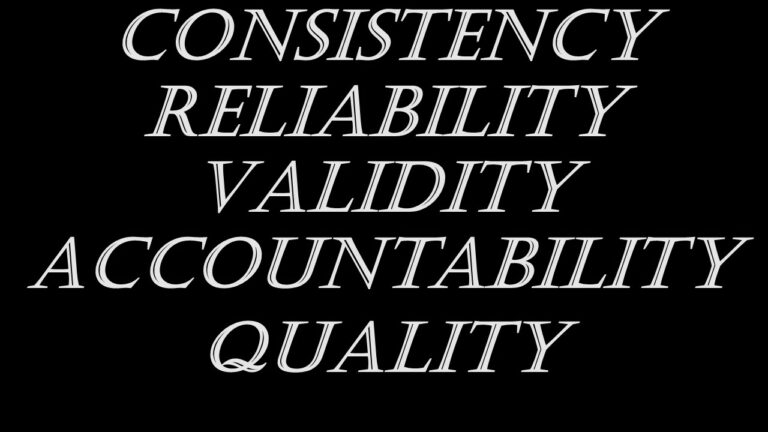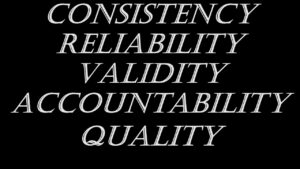 Here are those facts for marijuana-based companies:
Reliability and consistency build trust in the relationship that organizations have with their customers. It is advisable for organizations to invest in its people and processes to ensure that its customer experiences meet the expectations of every end user to convert them to loyal customers.
Validity and accountability are both about how accurately a method measures something and how accountable the producer is in taking on the responsibility of maintaining that validity.
Validity is a concept used to evaluate the quality of research. This has never been truer!
Consistency, reliability, validity, and accountability all build top QUALITY. Without quality consumers begin to disappear, followed by fewer sales, less profit, mounting problems and finally cessation.
In a fiercely competitive cannabis industry CEOs need to take inconsistency out of the game altogether.
Their mantra should be "I already know the answer, the time frame, the outcome and the cost."
Consider your ideas and attempts to provide your own remediation services.
For example, your Director of Operations, lab director and lab assistants. Do they have the advanced education, certification, and knowledge level necessary to produce expert level results? What actual practice do they have in each of the critical skill areas?
How much experience and expertise in working with cannabis products do they really possess? What sort of experience do they have tackling utterly unique and difficult challenges? Do they have the proper attitude to take on the difficult tasks that may be required to consistently answer the bell?
Top notch trained and experienced lab directors and lab assistants with the proper expertise are harder to find than a gemstone on a pebble beach and once retained can become irreplaceable.
You will need to be ready to purchase expensive technology and then very costly lessons to learn and endure in the lab by trying to do your own technology and, no doubt, "To err is human!"
Mistakes at this point in the process can result in a catastrophic failure, a true company killer.
In a time when cannabis companies face high failure rates, executives are tightening up every facet of every process in the struggle to retain customers and market shares while continuously moving forward.
You 've really put your back into the effort to make this cannabis business grow and be successful, worked hard for success, poured your own time, effort, your heart, and soul into making this a winner.
Are you going to leave your final product remediation quality to chance?
Great ideas and unique solutions start with Hemp Synergistics Remediation Service.