Here are just a few of the many common remedial service limitations:
Most remediation services only have limited ability to successfully complete complex work with cannabis oil or nano and have difficulty with anything else outside of their window of remediation.
Nearly all remediation services work with large economies of scale. They require a minimum of forty kilos of plant matter. Very few cannabis growers in the world can even reach this substantial number of raw materials and all the rest will left searching for that proverbial needle in a haystack of available remediation services. Of course, this will exclude most R&D or experimental batches.
With low amounts to service, the only option available to a producer is to agree to comingling their own product with those of other growers. This means carefully grown organic, all-natural and vegan product may end up comingled with that of other growers who may not be as careful about their use of pesticides, sludge, bad chemicals or worse, making co-mingling a bad idea
You don't need to be a scientist to calculate the chances of contamination and questions of purity.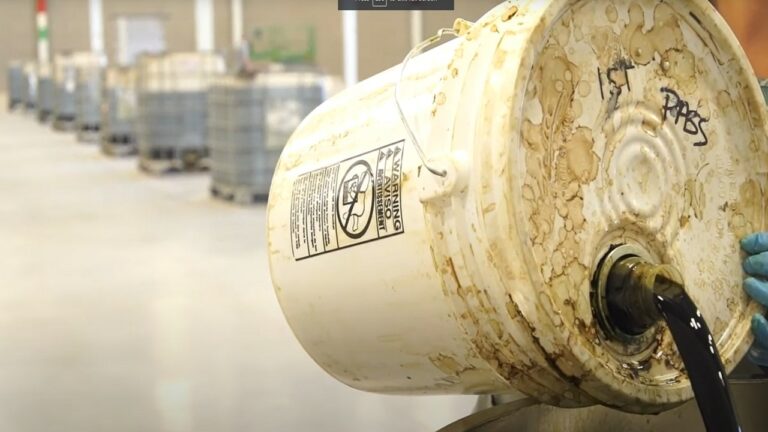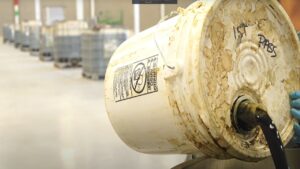 These firms are limited in a field where the regulatory requirements are so strict and diverse in the all the different states and various nations that is virtually precludes staying compliant and providing specific measurements for all of them. The vast majority will stay within limited geophysical limits.
Finally, the single greatest challenge for any remediation service is producing any cannabinoid with ZERO detectable THC. There are producers who insist on honestly labeling their product THC FREE.
At this moment, only one single remediation service on the planet can lay claim to as close to ZERO as physically possible. The Remediation Services team at Hemp Synergistics has delivered .0009% Delta 9 THC to a client, verified by an independent lab.
No other lab in the world can do this. No wonder it is known as the "Lab's Lab"!
Now that we've illuminated just a few of the challenges of providing world class remediation services, let us look at a splendid example of just how much effect a remediation service had with a well-established international organic farm grower in their first foray into the cannabis arena…
INTERNATIONAL ORGANIC GROWER NEEDED HELP FAST!
One of the largest organic food producers in the U.S. decided to enter the booming cannabis field and dedicated about forty acres of prime land to their first foray into the hemp arena.
At first things progressed well as this organization was remarkably familiar with raising crops organically. Once the plants were matured and ready to be harvested, they brought in a recommended outside extraction firm that boasted both experience and expertise in providing a predictable extraction process.
Unfortunately, this "qualified" extraction company had deep problems from the start. By the time they had reached the cannabis oil production step it became quite evident to all those involved that the extraction process had been disastrously botched.
The extractor company had used an unfamiliar and incorrect solvent remediation system that changed the molecular structure and damaged the cannabis oil to a major degree while utilizing inexperienced laboratory technicians and staff unfamiliar with that specific technology and the egregiously expensive specialized equipment.
At this point the customer realized that the cannabis oil was no longer in an organic form and completely unacceptable to this well-known organic farm operator. Intolerable amounts of particulates, amino acids, undesired molecules along with a plethora of other bad contaminants had ruined the entire allotment of cannabis oil of this esteemed food producer.
As the customer began a search for a solution, it soon became apparent to the executive level staff that finding an experienced remediation service with sufficient expertise that could save this ruined cannabis oil was going to be much more difficult and time consuming than anyone had ever anticipated.
This world class organic food producer had a stellar reputation to protect and needed to guarantee production of only the best organics possible. They realized they needed real help…and fast!
Hemp Synergistics to the Rescue! Ingenious Scientific Team Steps in to Save The Day!
The customer reached out to Hemp Synergistics, a cannabis industry leading biotechnology company located near Pittsburgh, PA. This company has a spotless reputation in the hemp space, boasting one of the most unique CBD delivery systems on the planet, engineered by their world-class cannabis scientific and research team, and internationally recognized for their experience and expertise with cannabis.
The organic farmer company described the multitude of problems with the cannabis oil including a very dark color that threatened to ruin the final product so even if by some miracle the remediation services team at Hemp Synergistics were able to save the product, this discoloration could very well damage the appearance of the oil to such a degree as to render it unusable.
Hemp Synergistics Chief Formulation Chemist Danielle Coluccio describes the complex process in detail "We devised a multi-step process to directly address the multiple concerns raised by the customer" Coluccio explains "It was determined that a single gallon of the cannabis oil would be carefully remediated at a time in a three-step process to insure best results possible."
Ms. Coluccio went on to explain how different treatments were utilized including carbon pads and devised to conquer what the scientific team members like to call a particularly difficult "degumming process" to make the product less gummy and provide a more liquid-like consistency.
Finally, even after overcoming each of these challenges, it was discovered that the product would be unacceptably dark, almost black. This was an unexpected development however the scientific team took this as a personal challenge. They considered novel ideas, unique solutions and more. They put their collective cannabis knowledge and expertise to the test and found a workable solution.
They consulted one of the largest and most experienced chemicals, life science and biotechnology firms in the U.S. and collaborated with specialists from that remediation giant. So impressed was this biotech giant with the professional remediation team at Hemp Synergistics that they decided to send their own experienced lab assistants to collaborate onsite right with the innovative firm's top esteemed Director of Science and the rest of the experienced cannabis laboratory team.
Against all odds the product was not only acceptable to a particularly meticulous client, but it also actually went far beyond the expectations of both Hemp Synergistics and their valued customer. This top organic farm organization was extremely pleased with the results. A spokesperson said they would be keeping the Hemp Synergistic remediation team as their go-to remediation resource as they had fixed an unbreakable challenge and help them to get back on track.