Rinus 'Suver Nuver' Beintema launches legal THC product on 420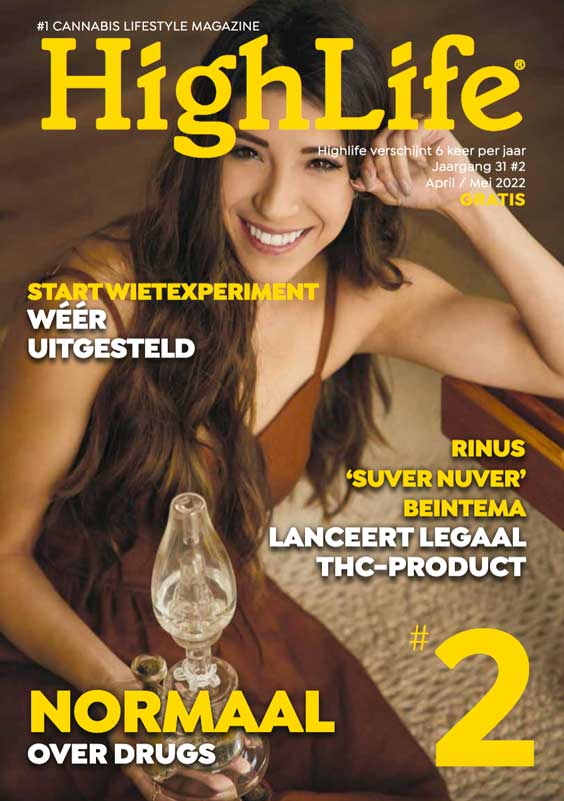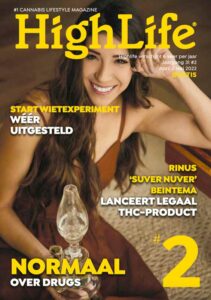 Will 'Ital water' be the new cannabis oil?
Suver Nuver strikes again: in the deepest geheim, Rinus Beintema worked in the past year with the American company Hemp Synergistics to develop a one hundred percent legal successor to cannabis oil, water-based. On 20 April, the result, Ital water, will be launched in the Netherlands. Rinus: 'Of course I'm also going to use this new way of legally importing THC to put politicians to shame.'     
Text: Derrick Bergman / Gonzo Media, Photography: Hemp Synergistics  
Through social media, Rinus Beintema has been giving hints about what he calls Project Waterfall for a few months now. The prosecution of Suver Nuver for distributing cannabis oil with THC to thousands of members is reason to look for an alternative, a legal loophole. Rinus delves into the regulations for CBD products, which are legally sold in the Netherlands. Inquiries with the Health and Youth Care Inspectorate show that the maximum THC percentage for CBD products is 0.05, considerably lower than the 0.2 percent that applies in almost all of Europe.
Nevertheless, Rinus sees opportunities. Suver Nuver base oil contains 100 milligrams of THC, dissolved in 10 milliliters of MCT oil (fractionated coconut oil), or one percent. If you were to dissolve that same 100 milligrams of THC in a twenty times greater amount of oil, 200 milliliters, then the final product is legal; it contains up to 0.05 percent THC. Problem: Such a large amount of oil is too much to take in. So the search is for another liquid to make the new product with. That turns out to be water. Because cannabinoids dissolve in fat, but not in water, a lot of laboratory technology is needed to make 'cannabis water'.  
Trojan Horse Effect 
Today, Rinus has teamed up with Hemp Synergistics, a Pittsburgh-based biotechnology company that specializes in extracting and isolating cannabinoids from fiber hemp. Since 2018, fiber hemp has been completely legal in the U.S., allowing the company to experiment and produce openly. An important strategy is to improve the 'bioavailability', the absorption of substances, by preventing the body from partially breaking down these substances, because they are recognized as concentrated, for example. At Hemp Synergistics  they do this, among other things, by adding a type of starch that causes a 'Trojan Horse effect'. As a result, the body lets the substance in undamaged, as it were, without producing enzymes that break down the substance. As a result, the absorption and the effect increase sharply, so that less is needed for the same effect.   
Hemp Synergistics is going to work in their laboratory to reproduce the cannabis oil formulas of Suver Nuver as precisely as possible in powder form, with industrial hemp as a raw material. The THC content of the final product, after adding the water, must of course certainly fall within the legal standard of 0.05 percent. Since his conviction in Dossier Edelhert, about the distribution of full spectrum cannabis oil by Suver Nuver, the line on which Rinus walks has become even thinner. He is even more under the magnifying glass of justice and the Health Care Inspectorate. He can't afford mistakes. 
Wonderful Results
To check whether the new water product passes through customs and to test it with a group of 300 Suver Nuver members, Rinus will order one hundred liters from Hemp Synergistics in the autumn of 2021. Customs stops a part of it, but that too is delivered later. So the green light. Through private YouTube streams Rinus keeps the test group informed about Project Waterfall and the experiences with the new water product. In preparation for this article, I am participating in the livestream of March 15. Rinus says that three formulas were used for the test phase, with different ratios of cannabinoids, including CBDA. He speaks of 'wonderful results, but as expected not with everyone'. About seventy percent of the testers indicate that they experience the same or a better effect after using the new product.   
A week later, just before the deadline of this HighLife, I meet the Hemp Synergistics team in a Zoom meeting. The men are impressed by Rinus, his guts and his focus on helping patients. Phil Cenedella has been active in the California medical cannabis movement for decades. He lived in Germany for six years, helped set up a roundtable on medicinal cannabis and came into contact with Rinus about two years ago. He considers him Europe's most important and effective activist for medicinal cannabis. And he sees a great future for this new water-based dosage form. Phil: 'Because of the improved bio availability and the Trojan Horse effect, it is more effective and you need less product for the same effect.'  
Rastafari 
The name of the new product, ital water, is indebted to the Rastafarian faith. Rastas call their vegetarian diet ital food. Mark Mangieri, formulations expert at Hemp Synergistics, previously worked in the dietary supplement sector. Many of the techniques that are now being unleashed on hemp are already commonplace there, he says. Improvement of bioavailability, for example. And making lipophilic substances soluble in water, which naturally dissolve in fat, but not in water. Russ Cersosimo, co-founder of Hemp Synergistics, has every confidence in Project Waterfall. He does not see any legal risks. Cersosimo: 'We are able to make specific standardized compositions that are the same every time, like McDonalds makes hamburgers.'  Dan Kohler, CEO of Hemp Synergistics, added: "We are delighted to partner with Rinus and we share his passion for patients and their overall well-being. The synergies between Rinus and us are limitless and we embrace our ongoing collaboration in product development for the well-being of all its patients, now and in the future."  
Rinus himself sees Project Waterfall mainly as part of his fight to legalize cannabis. Ital water is 'ideal for pushing politicians to face the facts about their half-baked regulations'. During the Zoom interview, he says: 'Of course I'm going to use this new way of legally importing THC into Europe to put the politicians here.' He is ready to distribute the new product throughout Europe; Rinus: 'I really believe that this is the next product, better than the oils we have been working with for the last six years.'  
Insane maze of Rules
From April 20, Ital water is  available to all thirty thousand Suver Nuver members. Rinus hopes for a new legal process. He is firmly convinced that he does not violate Dutch rules and laws, and neither do European ones. If the judiciary puts a spoke in the wheel, he simply has the new product delivered to Germany, or another country in Europe. So far, Project Waterfall has been a great learning process, he says: "More than ever before, I realize what you can do when things are legalized and you can experiment legally. That's so innovative to me, but also depressing. Because we are still stuck in an insane maze of rules that no one understands.' 
Originally published in Dutch by Highlife Magazine. Link to original article here.